CLICKSANITY
Learn how to create a newsletter that's so fun, inspiring, and filled with personality, it sends your subscribers into a purchasing frenzy. (Click. Open. OMG!)
"I make myself crazy over mailing list numbers and exactly what should be said in a newsletter, and what day and time it should go out, and what colors and fonts and headlines I should use - enough already!"
"I just want my newsletter to sound like a conversation – more like ME. I find this really tricky."
"I don't want my newsletter to annoy or bore people. I want them to want to read it and become obsessed with my business!"
"Coming up with an awesome newsletter subject line and a call-to-action drives me craaaaaaazy!"
Sound familiar?
Then it's time to make your newsletter way more fun, entertaining, interesting, and valuable, so that your clients and customers practically moan with ecstasy when your messages fly into their inboxes!
I want to show you how to create a newsletter that sends your readers into a purchasing frenzy. (More sales, more client bookings, and Beyonce-level fan mail from grateful readers who love your newsletter and literally can't wait for it to arrive!)
Join me for...

What's Inside this Program

CLICKSANITY TRAINING

Instant access to 14 dangerously fun and wickedly effective CLICKSANITY training videos (narrated by me!) along with super sweet newsletter writing prompts. Warning: you might want to binge all the lessons in one sleepless night!

BONUS LESSONS
Four blazing-hot bonus lessons that teach you how to get more people on your mailing list, how to turn subscribers into paying customers, and more!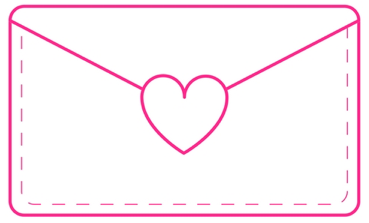 Meet Your Teacher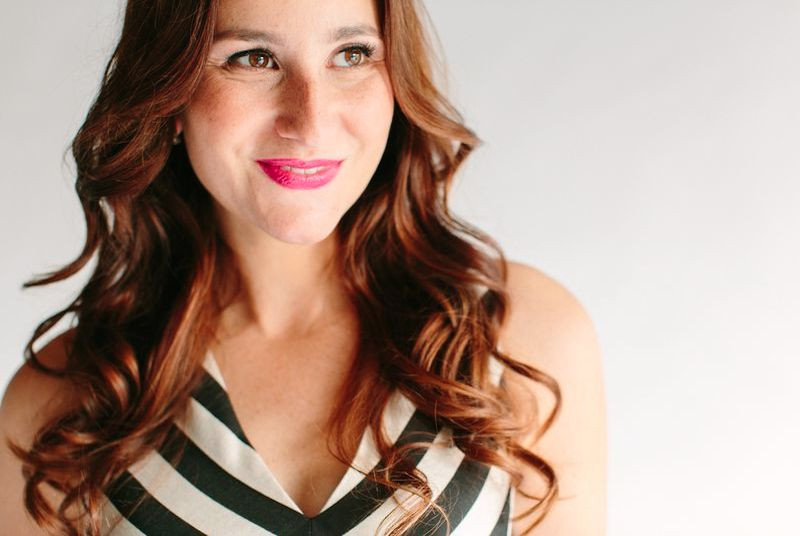 Hey! It's Melissa Cassera, the gal behind CLICKSANITY.

I'm an award-winning Publicity Strategist and Professional Screenwriter. When it comes to building a profitable biz that feels like a guilty pleasure, I'm no newbie here.
I've been running my own business for over a decade, and my primary revenue generator is my crazy-popular newsletter - O.M.G. (Original Melissa Goodness).

I created CLICKSANITY because tons of my subscribers wrote to me to say, "Teach me how to write a better newsletter for my own business, pleeeeease!" I listened. I responded. I pulled together my very best tips and strategies. This class is the result.
This class is for you if...
: You already have a mailing list (of any size) but your subscribers aren't very "engaged": meaning, they aren't opening, reading, responding to your messages very much. Or, like, at all.
: You're a business owner and sending a newsletter always feels like such a "chore." You wish it was more fun to write and send out!
: You genuinely care about your subscribers. You want your newsletter to be inspiring and valuable. You want to brighten their day—not bore, frustrate, or annoy them.
This class is NOT for you if...
: All you care about is building the "biggest" list possible. If you're unhealthily obsessed with getting more subscribers, at any cost, so that you can brag about the size of your list... uh, this is so not for you.
: You want to learn creepy mind-control techniques so that you can "trick" or "frighten" people into buying more of your products and services. Noooo.
: You want a blueprint on email sales funnels. We do not cover sales funnel strategy.
: You don't have a mailing list yet and you have no idea how to set one up.


LOVE FOR CLICKSANITY <3

"I arrived at the Hilton last night for an evening and morning getaway to work on my newsletter with Melissa's ClickSanity, totally making sure the room had a giant jacuzzi tub. Armed with a delicious chocolate chip cookie and my favorite lemonade, I bought the class and binge watched the entire thing while doing the assignments.
Now it's noon, and now I have soooo many newsletters I am dying to send out, I don't know which one to send out first. I seriously cannot decide. Do I really need to spread out these 30 emails? lol They all want to go first.
I received so much inspiration during this program. It was like a personal session with Melissa for a total newsletter makeover to finally infuse my heart and soul into my letters. I now have a fun concept for my newsletter that I KNOW my fans are going to love, love, love. I wrote a bunch of newsletter emails and have a huge list of ones I am so excited to write. I'm actually looking forward to come up with even more subject lines--yes, subject lines. I'm ready to redo this nasty selling sequence after a free trial class that I hated ever since I put it up and make it into an absolute delight for people whether they buy the full class or not. And basically, my whole view on newsletters has changed. I'm looking forward to loading my new welcome letter in MailChimp, scheduling tons of emails for the next couple months, and sending them to my list. But first, a pleasure break. ;) I need something delicious to eat stat."
-- Adelaide Olguin from TalkBox.Mom

"Last week, I binge-watched Clicksanity and then the following day wrote 7 newsletters in a 90-minute batch session! #winning
-- Tosh Patterson from ToshPatterson.com
"Melissa Cassera is one of my favorite business ladies, for good reason: she walks her talk and makes everything fun and fabulous. Her web copy is so damn good that I practically leap and purchase almost everything she does. Her newest thing, CLICKSANITY, is all about making your newsletters fun and readable (and fun to write)... and so far has been everything it promises to be.

-- Hilary Parry from Tarot by Hilary
"Just wanted to drop you a line to say how much I love the ClickSanity course! I binge listened the first eight lessons and I love all of them. So many great ideas! And I can always get back to it! YAY!"
-- Karin Raffa from My Germanology
CLOSING WORDS

CLICKSANITY will inspire you to approach your next newsletter with tons more passion and enthusiasm instead of feeling like it's a tedious chore that you have to complete! (Your subscribers will feel the difference. Trust me.)
REGISTER NOW and let the CLICKSANITY begin!